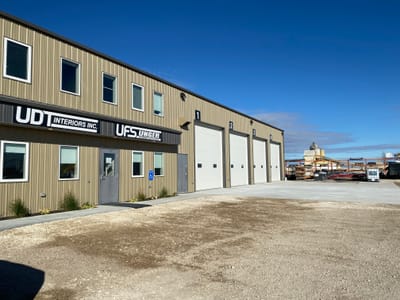 UDT Interiors was started back in 1995 as a small one man operation looking to meet the demand for an honest and quality first mentality for drywall and taping here in southern Manitoba.
Since then we have expanded our staff and services to grow with this great community we are based out of. Our projects and contractors we serve have broadened our service area to Manitoba, eastern Saskatchewan and into Kenora, ON, and cabin country
Here at UDT Interiors, we specialize in steel framing, insulation and vapor barrier, drywall, taping, and suspended ceilings. We strive for perfection from start to finish. We have 25 years experience with commercial jobs, condo buildings, dream homes, spec homes, cottages, and anything in-between. Were always grateful for you trusting us with any project and can't wait to start working with you today!